There are some people who just adore vintage bikes and if you are one of them and are hungry for information, images and video footage of old, beautiful motorbikes, the internet and print media can be a source of joy for you! Gone are the days when you had to painstakingly search through the small advert sections to find even one vintage bike, now you can find thousands of gorgeous vintage motorbikes in just a few clicks. Some of the best site and publications are listed here:
Though this site is not a specific motorbike site and also features vintage cars, watches, real estate and much more, if you are looking to buy an unusual motorbike you will find an excellent selection here. Your search can be narrowed down by year, color, brand and price and you are sure to find the vintage bike of your dreams. You can also sell your bike on this site.
www.flatoutvintagemotorbike.com
This is the website of the shop with the same name, a store in New York that has been in business since the 1980s. On this site they share their love of vintage bike, provide information on repairs, racing and events while listing bikes that can be purchased.
Both available online and in print the magazine and website will help you discover the wonderful world of vintage motorbikes providing information on models, accessories, events and repairs as well as telling tales on their blog and showing you some awesome vintage bike videos.
This is the online version of Vintage Bike Magazine and includes stories about rebuilding bikes and riding them, practical how-to-do articles and interviews with experts in the field as well as a lot of history of vintage motorbiking. Website visitors can subscribe and view back issues, read technical articles and find dealers or clubs in their area.
Both the magazine and online publication feature reviews of bikes from years gone by and tips on maintenance, repair and restoration. All makes, models and manufacture year are included and you will also find results of road tests along with news and opinions on a variety of bikes and related topics.
This is vintage bikers most favorite blog featuring stories of repair and great motorbike outings, a discussion forum, videos and plenty of entertaining tales, facts and figures.
www.classicmotorcycleconsignments.com
If you not only wish to view lots of beautiful vintage bikes, but also buy them or purchase parts, this is the website for you, featuring bikes that are over 100 years old and the best possible selection of vintage bike per se. The only drawback is that some of the bikes are already sold!
Whether you wish to purchase a vintage motorbike or find out how to repair yours or get parts, these websites and magazine will tell and show you where to go and what to do. You get a real sense of just why so many people adore vintage motorbikes and have literally dedicated their lives to the pursuit of all things vintage.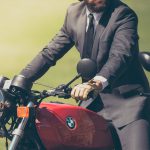 Hi! Motorcycle is a fast vehicle and is pretty handy especially when one confronts heavy traffic. Like any other technological innovation, the vehicle has evolved overtime and today there are many companies and well-known brands providing some of the best motorbikes in USA.