Someone once said that only a biker knows why a dog sticks its head out of the car window. Well, the person who said this is not known, but the glaring truth behind this saying is hard to ignore. You do not know the power of freedom until you buy a bike. Like Captain Jack Sparrow says in the movie Pirates of the Caribbean – The Curse Of The Black Pearl, a ship is not just a deck and hull, its freedom. It is the same thing for a bike. A bike is not just rubber and chrome. It is freedom, freedom to become a boss on the highway, freedom to scorn the driver ahead of you. But you cannot have all that unless you buy a good bike. Whether you aim to buy a new one or a secondhand bike, you should never make a blind buy. Read some reviews first.
Here are a few sites that offer credible bike reviews:
www.motorcycle.com
On this website, you will get everything that you need to know about motorcycles. You will get data gathered from the latest test rides, standard features of bikes, performance, fuel consumption, trim levels as well as how different motorcycles compare to each other. You will also get reviews for used motorbikes, prices and so on. This is the holistic site where you get everything that you need to know about motorcycles. They feature everything here, from sports bikes, standard bikes, cruiser bikes to touring bikes. They will bring you everything you need to know about bikes.
MCNews
This is an online magazine or motorcycle blog that is run by a group of motorcycle enthusiasts who are dedicated to racing with bikes. However, while this is an Australian blog, we figured that the internet has eliminated all boundaries and therefore you can learn a lot about motorcycles here whether you are in England, Canada or the US.
They review bikes, both old and new and sometimes, they have interesting blogs about bikes of the old. They also review riding gear like helmets and jackets. Good thing is that they will really inform you about what to look for before you buy a new or secondhand bike.
Cycle World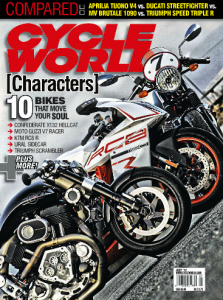 This is one of the most interactive motorcycle blogs that you will find on the internet, and if you have the time, you can sit and watch some of the exhilarating videos that they have posted on this site. You will also find in-depth reviews about Italian, German, Japanese, American and other bikes. They always feature a comprehensive buyers guide that brings you information about all kinds of bikes, from cruiser bikes to touring bikes to standard bikes.
Motorcyclist
If there ever was a site that brings people more information about bikes and biking adventures, then it has to be this one. This is easily the most comprehensive site on the internet where you will get all the information you need to know about bikes, sports, adventure and so on. They bring incredible features comparing one bike to another, for example, Honda vs. Kawasaki, backed by videos. Mostly, they only feature new bikes, but you will enjoy the read.
Topspeed.com
Right from the word go, this site brings you reviews on the homepage of different motorcycles. If your fancy ride is a Kawasaki, Triumph, Rokon, Ural, Harley-David, Yamaha, Aprilia, BMW or Ducati… they leave nothing to chance. They also cover scooters. But for the bicycles, everything else that is powered by an engine and has two wheels is covered. You will love this site!
A motorcycle, whether new or used is sometimes more expensive than a car and therefore you should never buy one blindly. Always look for reviews and read about features like performance, fuel mileage and trim levels. These sites should give you a good start.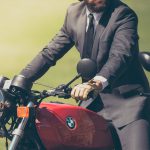 Hi! Motorcycle is a fast vehicle and is pretty handy especially when one confronts heavy traffic. Like any other technological innovation, the vehicle has evolved overtime and today there are many companies and well-known brands providing some of the best motorbikes in USA.