Motorcycle enthusiasts like to stay on top of their game and one of the ways that they do this is through magazine editions, and not only the online magazines, but the paper ones as well. It is amazing that in this digital age, motorcycle lovers have stuck to the print magazines instead of taking their game online entirely. But it is not more amazing than how they have stuck to their amazing Harleys in this age of advanced cars. If you want to get all the information that you may need about motorcycles, which publication would give you that?
Well, there are many:
Cycle World
What a befitting name for a magazine that is targeted at riders! This is one is for the US and it is a good looker too, coming with colored images that leave little to the imagination. The thrill of having all that power between your legs is so real. You can almost feel the vroom-vroom roaring from the magazine. This magazine offers a lot to riders, but the most outstanding features are those covering new bikes, general interest features as well as motorcycle news. If you would like to know what new bikes are hitting the market, where you can find spare parts for your bike and so on, this is the magazine to look for and it's available on many newsstands in the US. Read great riding stuff from Peter Egan and Kevin Cameron, two of the best motorcycle authors. It is published monthly.
Motorcycle Consumer News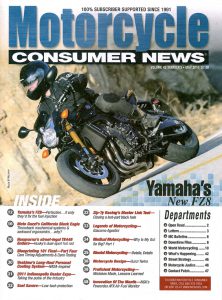 If you would like to know everything about how to buy a tried, tested and proven motorcycle in the USA, this is the magazine for you to look for. It carries some of the best product comparisons for the readers and the good thing about it is that it brings the most credible rider and motorcycle information such as you will not find in many places. This is a liberal publication and it does not accept any advertisements. This magazine also reviews the best riding attires, helmets and even training. This is made for a true motorcycle enthusiast. It is published monthly.
Motorcycle Classics
We have classic cars, so why should we not have classic bikes? This magazine provides readers with information about where they can get the classic motorcycles, for collectors. It also brings general information about such bikes, where they are located around the world and their histories. You will find it a very tantalizing read if you love the antique bikes. It also carries many advertisements from parts retailers and you may just find a part that you have been looking for in a long time. This magazine is published on a bi-monthly basis.
Motorcyclist
This is another rider's magazine in the US that brings you everything from news in the bike world to reviews of the latest bikes to hit the market. This is the oldest motorcycle magazine in the USA, maybe even in the world since it has been published for 104 years as of 2016.
American Iron
Offered in both print and digital formats, this magazine is dedicated to bringing readers information about different types of motorcycles. It is unarguably one of the most popular bike magazines in the USA. From new bike reviews to retailer advertisements for parts, to expert bike writers, there is everything that a rider would want in a magazine.
Print is not out of fashion, and it does not look as if it will be any time soon for motorcycle enthusiasts. There are more magazines out there to satisfy your hunger for information. You will love everything about them.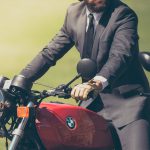 Hi! Motorcycle is a fast vehicle and is pretty handy especially when one confronts heavy traffic. Like any other technological innovation, the vehicle has evolved overtime and today there are many companies and well-known brands providing some of the best motorbikes in USA.