If you've just got the hang of riding your motorbike at home, you will soon feel the desire to take your motorbike further afield. Your love of the open road is the obvious reason for owning a motorbike in the first place, but if you don't know where to start when planning a motorbiking holiday, there are a few websites that will help you plan your adventure.
This is the top road trip planning site and allows you to find the best routes all over the world. To start off with, you can browse routes and see what you would like. Then you can click on the trip menu and follow the  information and advice provided in this section. Seasoned bikers can even add routes and introduce previously unknown trip options, creating a sense of community on the site. A super useful menu also featured on this website is the "Links" menu where you will be informed on essential knowledge required prior to departure, biker friendly hotels, insurance issues and trip comfort tips. The website creators have also included a top biking tour app to download and with this app you can view trips and images from trips before your departure and use maps on your journey. Subscribers to this site receive regular updates and news on all motor bike related topics.
www.motorcycleparadise.blogspot.ie
This stunning blog will wet your appetite and tell you all about motorbike tours worldwide including Europe, America, Australia, Asia, Japan, New Zealand and much more. Gorgeous photos and useful tips make this a must visit blog before your departure.
This site offers practical advice and route planning tips in great detail, ensuring that you will not leave anything up to chance. Dealing even with paperwork that needs to be in order before departure, the website is very informative, practical and well-worth reading before you hit the road.
With over 60'000 member the Iron Butt Association's mission is to provide information for safe, long-distance motorcycle riding. Members come from all places around the globe and the site features tons of great stories about long-distance motorcycle trips. By providing the IBA's "Archive of Wisdom" the association hopes to promote safe adventure motorbiking and share the knowledge and know-how of some of the best-seasoned motorbike riders in the world.
On this website, seasoned riders share their experiences and offer advice and tips on planning and taking successful motorbike trips. Nothing is left to chance and all questions you could possibly have are answered before you even get a chance to ask..
Taking a long-distance motorcycle trip is one of the greatest adventures you may ever embark upon and needs to be meticulously planned to ensure your safety and success. All the websites draw on the experience of the best motorcyclists out there and the contributors are eager to help you plan and execute the trip of your life.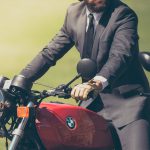 Hi! Motorcycle is a fast vehicle and is pretty handy especially when one confronts heavy traffic. Like any other technological innovation, the vehicle has evolved overtime and today there are many companies and well-known brands providing some of the best motorbikes in USA.